When starting a new business, it can be difficult to decide what to do first, so we've developed a list of strategies to promote your auto repair shop. This list includes social media, blog content, and word-of-mouth advertising. To maximize your marketing efforts, use these techniques. Your auto repair shop can reap the rewards of each, but you should choose the strategies that will help you make the most of each.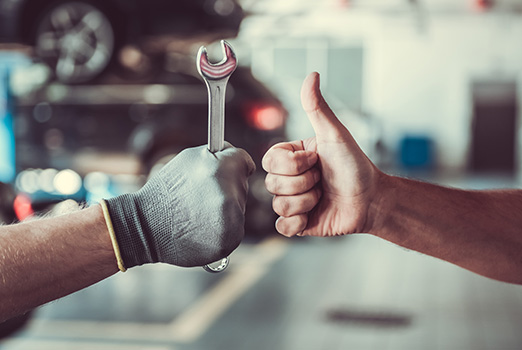 Word of mouth advertising
While you may have heard about TV ads, PPC campaigns, and SEO, you should also focus on increasing word-of-mouth referrals. Traditional marketing tactics are meant to convert those who do not know about your business. On the other hand, word-of-mouth marketing is used to get new business from your existing customers, promoting it to their friends and family. It also increases referrals from past and current customers. Here are some ways to increase word-of-mouth marketing for your auto repair shop.
One of the most effective forms of advertising for your auto repair shop is word of mouth. It's a proven method that reaches many people, and it rarely costs you a dime. Your marketing plan should focus on differentiating features, such as competitive pricing, a fast turnaround time, or a shuttle service. These are all unique selling points that will help you increase customer satisfaction. If you've got a reputation for delivering excellent service, people will be more likely to recommend your business.
Social media
If you have a local auto repair shop, you should leverage social media as a tool for marketing your business. Social media allows you to be transparent and show that you are a customer-centric business. You can share updates about your business, posts about the technicians' achievements, and photos of your community involvement. This will help your target market feel connected to your business. This will ultimately help you gain more customers.
One of the best ways to increase your audience on social media is to comment on local posts. Posting a positive review on Facebook or a local blog post will draw attention to your business. You can even post a video with your customers' comments. Social media will allow your customers to share your business's information with their friends and family on Facebook. You can also embed these videos on your website, send them via email, and use them as part of your auto repair shop marketing strategy.
Email marketing
In the days of email, you have to make your auto repair shop marketing easy. Your customers don't have the time to read a newsletter every day, but they will appreciate getting periodic updates from your business. You can do this by using the SocialCRM system from Mitchell 1. This method helps you create better relationships with your consumers and ultimately increase your business. Your customers can also share their experiences online using the SocialCRM system.
The best way to use email for auto repair shop marketing is to build an email list. You can send emails to your existing customers and prospects who have requested information. Make sure to have their permission before sending emails. Various free email marketing platforms, including MailChimp, allow you to send emails in bulk. Once you start sending out emails, you can track the results to see how effective they are.
Blog content
Among the many ways to market your auto repair shop online is through blogs. These are a great way to attract traffic to your website. When readers visit your website, they are likely to see expert content, which builds trust and reminds them of your services. Moreover, you can use your blog content to promote store products. Below are some tips to make your blog a successful marketing tool. Publish videos and articles about your auto repair services. These videos and reports can be used for various marketing purposes, including email campaigns and social media posts. They can also be embedded on your website. In addition, you can include videos and articles written by your technicians to reach a large audience. If you are new to writing for your blog, consider using YouTube videos or video content to attract new customers. This way, you can attract new customers and improve your business.
User-generated content
User-generated content (UGC) is a great tool for automotive marketers. It gives them a chance to see their brand from a consumer's perspective. With the rise of digital marketing, automotive marketers can measure the success of campaigns and track ROI. UGC is one way to do that.
Blogging
Your blog can be a source of information for your prospects and rank higher in search engine results. You can write articles on various topics about auto repairs, including how to maintain their cars and how to take care of them. Creating a blog can also serve as a basis for your email marketing strategy. You can send relevant content to customers and prospects and drive traffic back to your auto repair shop's website by posting regular blog posts. Using Google My Business to promote your business on the search engine results will increase your SEO ranking.
Website content
If you want to create powerful Website content for auto repair shop marketing, you must be consistent. Posting information on your site about the latest services and the latest news from your shop is not enough. You also have to engage with customers and give them reasons to return. You will stay top of mind by offering discounts and deals and keep them coming back for more. Use video, audio, and social media to reach your customers.
Creating website content for auto repair shop marketing is easier than ever before, thanks to a number of innovative and creative ideas. Besides creating useful content on your site, you can participate in various events and join contests related to the auto industry. Organize joint social competitions with other businesses and award the winner. Incorporate round-up posts on social media to get creative juices flowing. The important thing to remember is that the ideas you generate are only as good as the implementation you will do.