There is nothing worse than your car breaking down in wintry weather. Add in the freezing driving conditions and the limited visibility the season brings, it is vital that you are prepared for any eventuality. 
For this article, we've put together a checklist of our top 15 winter car essentials, to ensure you have got everything you need in case you do break down, and help you stay safe while driving during the coldest months of the year.  
Along with getting your winter driving essentials, if you need any replacement car parts, our registration search tool lets you find parts that perfectly match your vehicle. 
1. Blankets and Warm Clothes
Just as you need to wrap up at home during the winter, you should always wrap up in your car too. Keeping a thick blanket, a woolly scarf, gloves, and a winter hat somewhere in your vehicle is essential in freezing weather. 
If you're travelling as a family on a winter road trip, remember to put in plenty of warm clothes for everyone before you set off. 
2. Ice Scraper and De-icer 
An ice scraper and de-icer are two car kit essentials you really can't hope to drive without during the winter. 
While scraping the ice away from your windscreen on chilly winter mornings isn't fun, it needs to be done. If you don't remove all the ice and snow from your windscreen before setting off, you could risk getting a £100.00 fine, or even worse, you could have three points taken off your licence. 
3. An Empty Fuel Can 
An empty fuel can is a car essential you must have with you at all times, not just at winter. In case you ever do run out of fuel, an empty fuel can is a safe way to fill up your car, even if you just have enough to get to the nearest petrol station.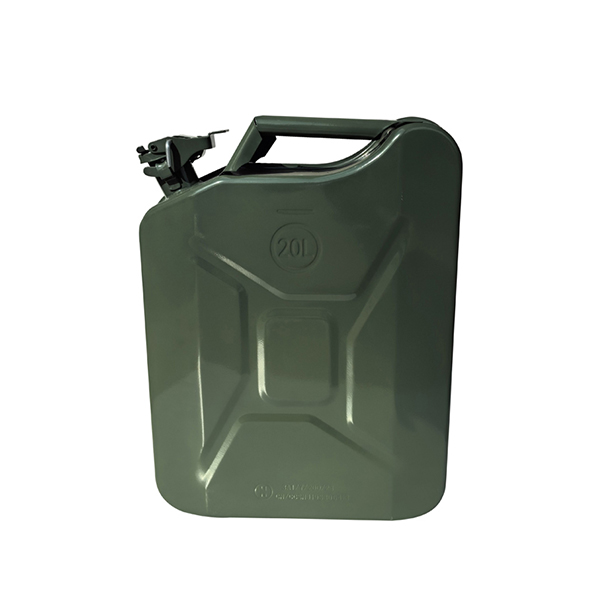 4. A Shovel
When travelling during the winter, you need to be prepared for unexpected snow flurries or uneven driving conditions. A shovel will help free your vehicle and allow you to continue your journey, without getting stuck for a prolonged period of time. 
5. Jump Leads
Because of the drop in temperature, your car battery can be more likely to run down. If it ever does run out of energy, jump leads are another item you need to put on your winter car checklist.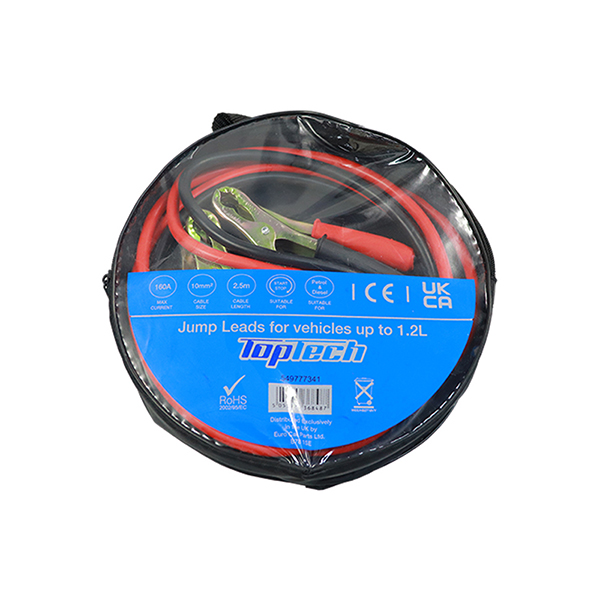 6. Snow Chains
While your wheels should be able to grip in the snow and ice, sometimes the winter conditions will make it harder to do so. Wrapping snow chains around your wheels gives them extra traction and will help prevent your wheels from skidding.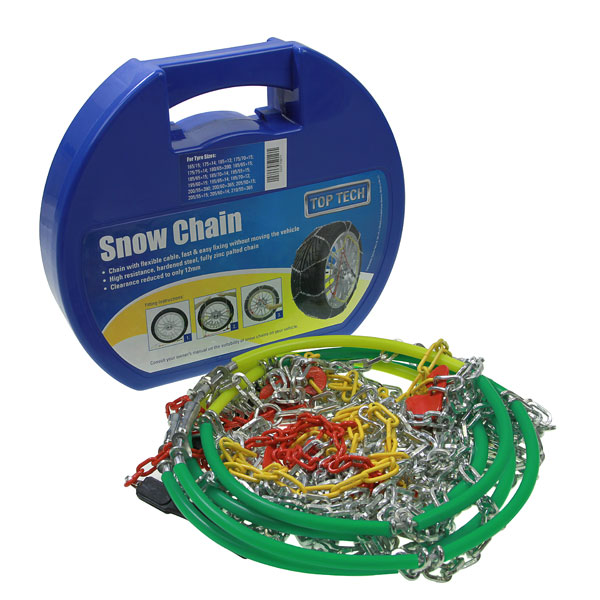 7. Sturdy Boots For The Winter
Just as snow can make it slippery when driving on icy conditions, it also makes it incredibly slippery underfoot. If for any reason you need to leave your car while driving in winter conditions, have a pair of strong grip boots in your winter car kit. They'll keep your feet warm, but more importantly, stop you from slipping. 
8. First Aid Kit
A first aid kit is another all-year-round car essential, however, it is even more vital during the winter. Before setting off on any long journey, make sure everything is stocked up in your first aid kit; that way you can be sure if there is an accident, you'll have all the correct equipment to treat it.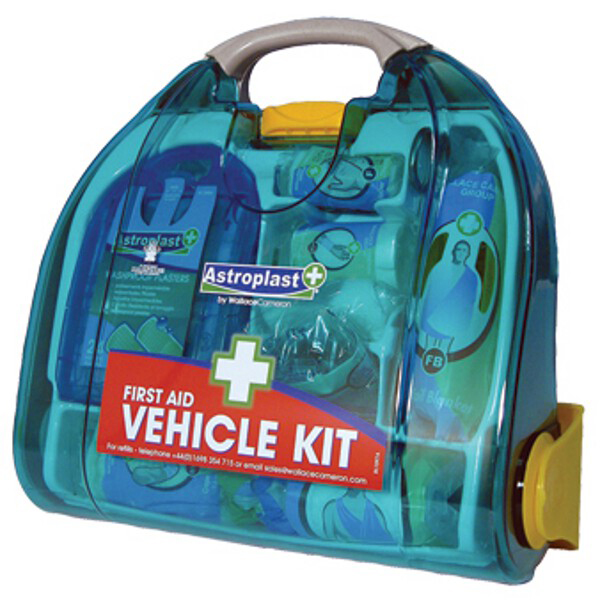 9. Two Warning Triangles 
Warning triangles are an effective way to let other motorists know to avoid you on the road. By placing one triangle at the front, and one triangle at the back of your vehicle, they'll help motorists avoid your car on both sides of the road.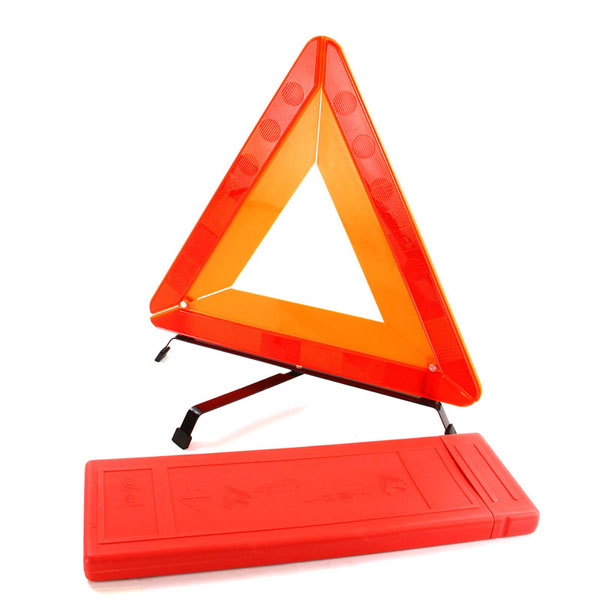 Two additional things to note are that you cannot use your warning triangles on a motorway, and to be fully effective, your warning triangles should be placed around 45 metres from your vehicle. 
10. Spare Car Bulbs
If any of your car bulbs blow, spares are another useful winter car essential. While you might not want to change your car bulbs yourself, it will help speed things up if you ask any breakdown cover teams to fix the problem for you. 
11. Torch and Spare Batteries
Similar to your blankets and warm clothes, having a torch with spare batteries are a must during the winter weather. What you do need to make sure is that your winter car kit torch is waterproof, durable and shines really brightly in the darkest of conditions.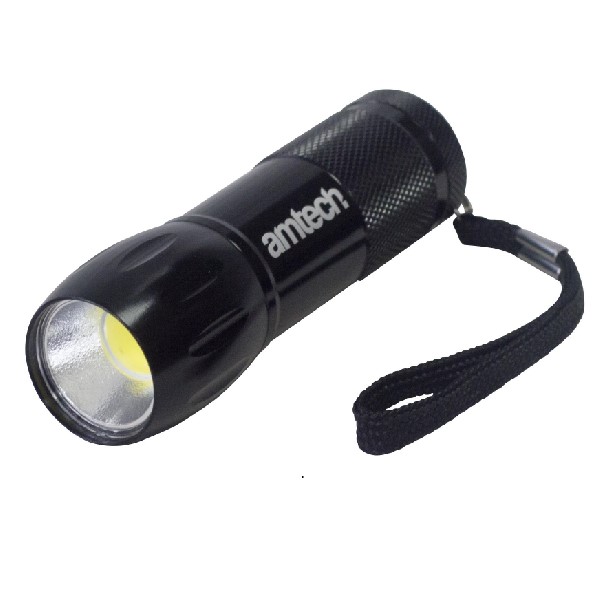 12. A Mobile Phone Charger
A mobile phone charger is another one of those car essentials you should have to hand throughout the year, but even more so during the cold season. Before setting off, check you can fit your cable in your car, and that the cable successfully charges your phone as you drive.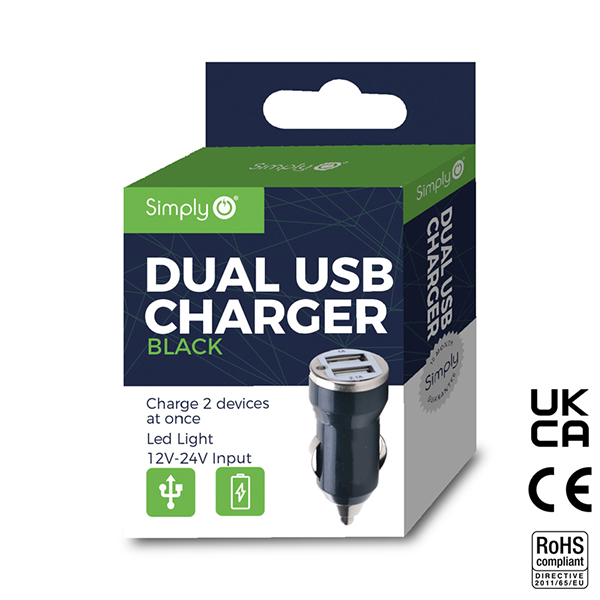 13. A Road Atlas 
While sat navs are great, occasionally, nothing beats old-fashioned methods. If your sat nav or mobile phone does run out of battery, a road atlas will allow you to check which road you're travelling along, so you can find your destination. 
14. De-icing Salt
When you do get stuck in the snow or ice, a handy essential to keep in your car during the winter is de-icing salt. Like grit put on the roads, de-icing salt will help to melt the snow and ice, improving the traction of your wheels so you can drive safely.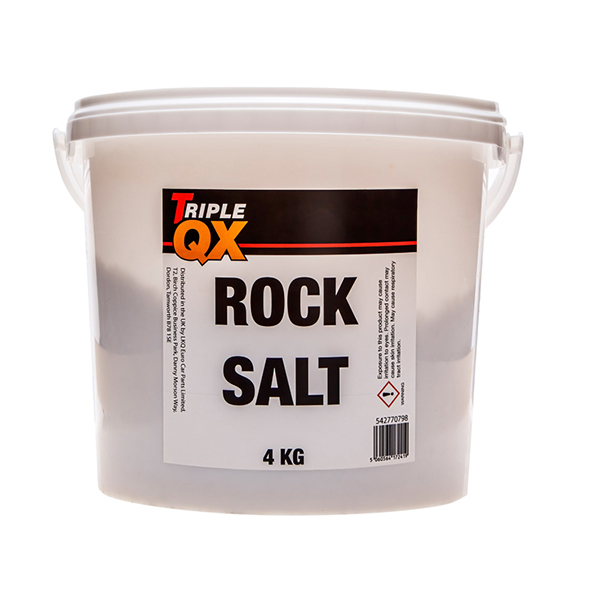 15. Food and Drinks 
You need to be prepared if the breakdown services may take a while to get to you. For that reason, your winter car kit must include non-perishable food, along with drinks to keep your body heat and energy levels up. Along with water, it's a good idea to fill up a flask with a hot drink, to keep you warmer for longer. 
Having all your winter car essentials organised makes an enormous difference when travelling on snowy and icy roads. As the temperatures drop, you also need to know how to deal with a transmission fluid leak, should one appear while you're driving during the winter.